Melbourne Restaurant Marketing
Website and Marketing
Let me check their website.
Yes, that is what people say when they need to make a booking or check the menu for your business. Melbourne is getting popular among foodies who want to visit unique places. Your business website will attract these customers to your restaurant in Melbourne. With your own website, you get to control your content, menu updates, bookings, and special promotions.
Fact: People tend to use the website to book tables, parties, caterings and checking the menu online rather than calling.
Creative website development for the food industry to engage users and convert leads to sales.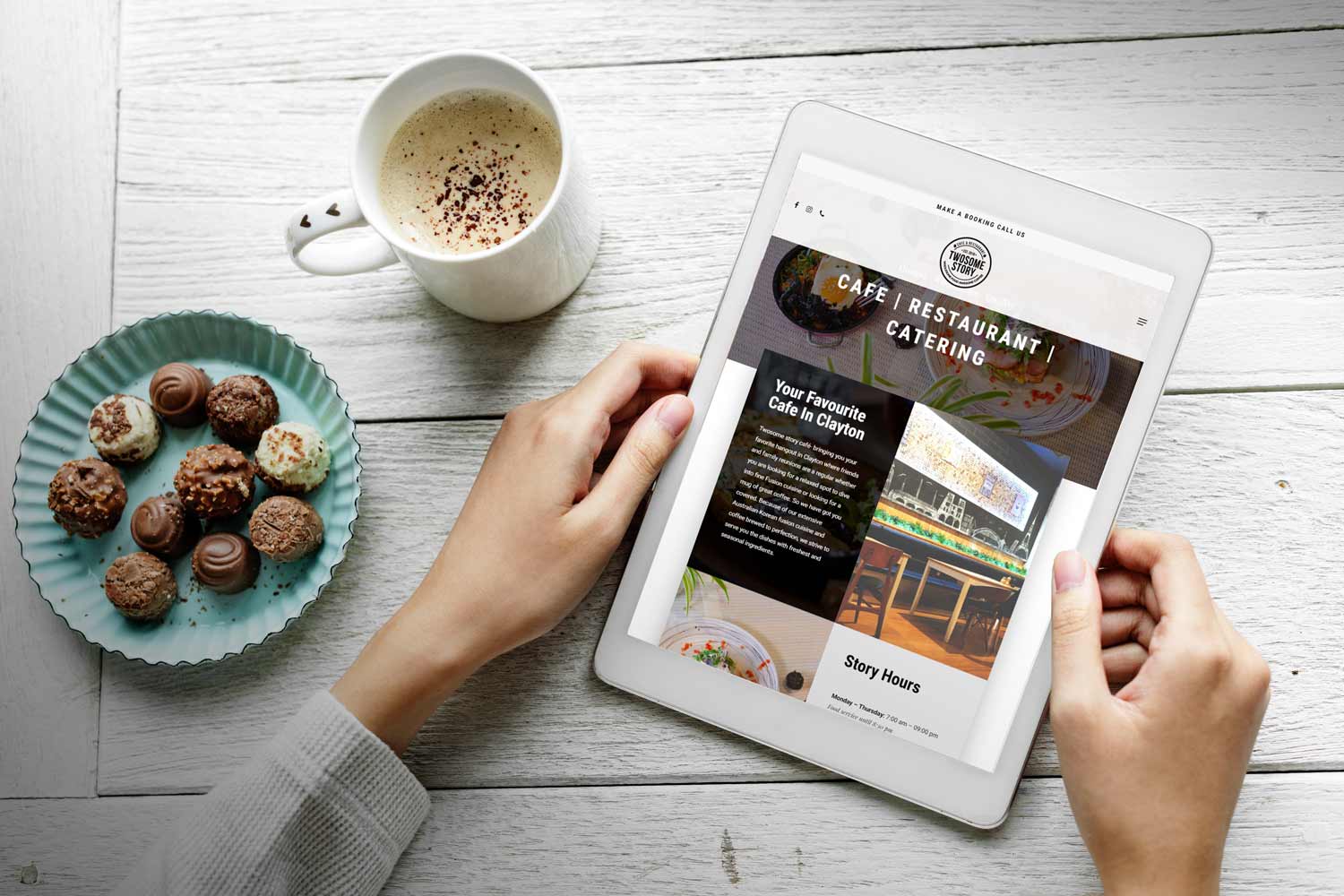 Creative functional websites
Restaurateurs are experts in coming up with innovative business concepts, serving wonderful meals, and creating memorable guest experiences. Digital is becoming an increasingly important part of the guest experience. Your company's new front door is your website.
As your restaurant improves its digital ordering, takeout, and delivery options, it's more crucial than ever for guests to find your restaurant online and find exactly what they're searching for. The basis of any restaurant marketing plan is your website.
On your homepage, your address, phone number, and hours should be prominent. You want to make it as simple as possible for your visitors to find you, so don't make them click around. Your website may integrate loyalty and email by using the insights from your customers' loyalty analytics to send targeted email campaigns to those who are nearing their reward goals. It will attract more and more customers to visit again and redeem their discounts.
Our web developers in Melbourne are experts in online solutions for the food industry businesses.
Our Services
Design
We try to keep things simple and sophisticated.
Responsive Pages
Let your users browse your website on any smart device with the best user experience.
Bookings
Give your customers the ease to book tables, function and caterings with our easy to fill online forms. Data sent to your email and other notifications available.
SEO
Get unique visitors to know about your business. Reach out to people looking for restaurants online.